I finally have permission to post the cover for AT GRAVE'S END, book three in the Night Huntress series. Without further ado, here it is! This may be my favorite cover so far. Sorry it's huge; I've been wrestling with LJ and Photobucket for half an hour. Results - they won, because I couldn't make either program resize the pictures to medium: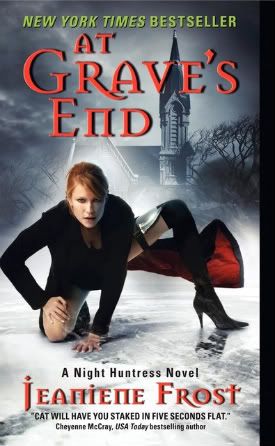 And here is the stepback on the inside cover...yes, Bones's hair is dark again in this book: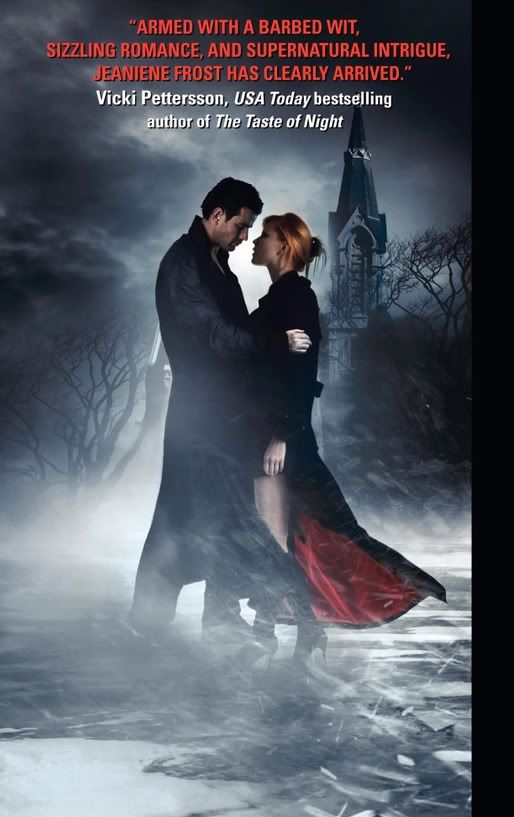 As I stated in a previous post, the quotes on the cover are changing, but everything else will be the same as in the final, printed book version. I love, love, love the winter background, because the climax of AT GRAVE'S END takes place on New Year's Eve in Canada, so the snow and ice images are perfect!


From the back of the book:

SOME THINGS WON'T STAY BURIED...AT GRAVE'S END

It should be the best time of half-vampire Cat Crawfield's life. With her undead lover Bones at her side, she's successfully protected mortals from the rogue undead. But though Cat's worn disguise after disguise to keep her true identity a secret from the brazen bloodsuckers, her cover's finally been blown, placing her in terrible danger.

As if that wasn't enough, a woman from Bones's past is determined to bury him once and for all. Caught in the crosshairs of a vengeful vamp, yet determined to help Bones stop a lethal magic from being unleashed, Cat's about to learn the true meaning of bad blood. And the tricks she's learned as a special agent won't help her. She will need to fully embrace her vampire instincts in order to save herself - and Bones - from a fate worse than the grave.

***


Look for the first chapter of AT GRAVE'S END to be posted on my website at the end of the month.