I finally have permission to post the cover for ETERNAL KISS OF DARKNESS, releasing July 27th, 2010. Since I first saw the cover a couple months ago, I've been itching to show it off. I'm very happy with how it turned out. Some of my favorite things are the green in Mencheres's eyes and how his hand is curled around Kira's. Also what the .jpg doesn't show, but you'll see once the book is out, is that the entire cover has a sheen on the front, so in the light, it flashes a faint, hazy silver. SO pretty! The stepback is still being tweaked. I'll post that once it's ready.
Since everyone always asks, no, these models aren't exactly how I picture Mencheres and Kira. In my head the best representation I could give would be Oded Fehr for Mencheres (but with longer hair than in that photo) and Milla Jovovich for Kira. But oddly enough, those two weren't available to pose for the cover, lol. So I think my art director did a great job with finding replacements
.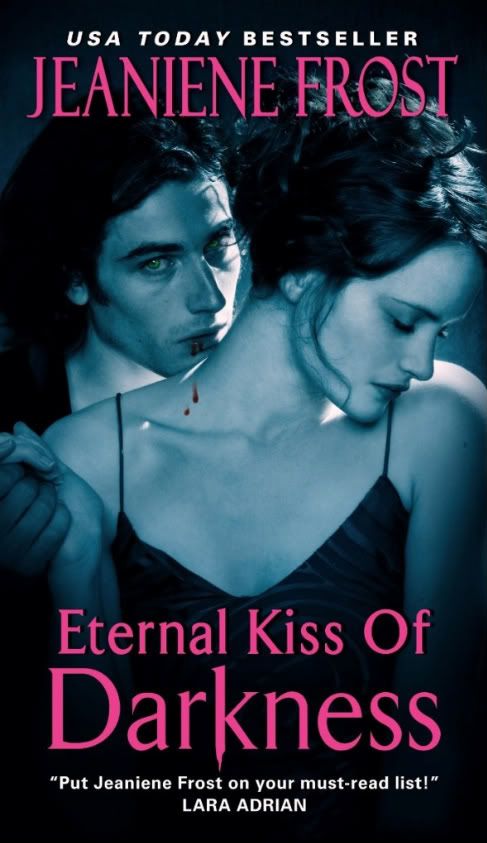 Mirrored from Frost Light.