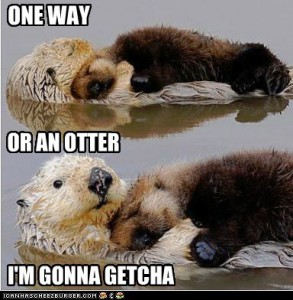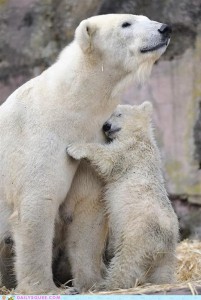 Okay, enough of my being sappy, right? Let's get to some business news (finally! you say ;)). My Night Huntress novelette, One For The Money, is now available as a single digital title.
Important note:
many of you might have previously read this when it was in the Death's Excellent Vacation and/or the Magic Graves anthology, so if you have either of those, then this is NOT a new story for you. However, if you don't, here is the (new) cover and description: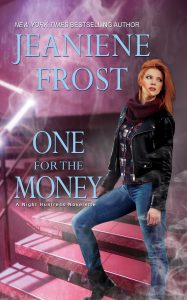 ONE FOR THE MONEY
A Night Huntress Novelette
A romantic getaway for vampires Cat Crawfield and her husband Bones is cut short when they're called on to guard a spoiled heiress with a price on her head, and an undead hitman on her trail.
What starts as a simple bodyguard job ends up being a fight for survival that neither Cat nor Bones saw coming.
Order from:
Amazon
,
iBooks
,
Nook
.
Once again,
if you're unsure if you've already read this, I encourage you to read the free sample that retailers offer before you buy it.
I'd hate for you to pay again for something you've already read.
Now, why did I separate this novelette after all this time? For starters, it took a while to get the audio version of One For The Money available as a single audio because it was originally recorded with all the other stories in the Death's Excellent Vacation anthology. A couple months ago, I was able to splice that out so readers could just get One For The Money in audio if they weren't interested in the other anthology stories, but that presented a new issue. With the audio available as a single edition but the ebook only in anthology form, I couldn't sync the two product pages together. You'd have to go to a totally different page and look for a different title (with a different cover, too!) to see both the audio version and the ebook. Since that was an understandable hassle - plus it created confusion - I split the ebook from the other anthologies so that both the ebook and audio are now under the same title, plus have the same cover, and the formats are all synced together on retailers' product pages.
As a reminder, for the audio edition I was
not
able to use my regular narrator, Tavia Gilbert. The original anthology (Death's Excellent Vacation) had already been narrated by another person, so when the audio publisher split out my story from that anthology, they just used the previous narration for the single audio edition. I know some of you were very disappointed by the switch and I'm sorry. It was only due to the above circumstances.
However, I hope that having everything under the same title/cover/product pages now makes it easier for everyone, and if you haven't already read or listened to One For The Money, I hope you enjoy this story featuring Cat, Bones, a spoiled heiress, and Justina getting the chance to actually be heroic for once (true! :).
Hi! First, a huge thank-you to everyone for your incredibly kind and supportive comments on my previous post. Reading them was like getting countless hugs, and I cannot tell you how much I appreciated that. So, please consider the below pictures as my way of hugging you back :)
Into The Fire,
the fourth and final novel in the Night Prince series. As many of you know, Into The Fire was supposed to be released at the end of October, but the release date has been pushed back to February 28th. Some of you might have received an Amazon email about your pre-order detailing the new release date, so I am verifying that yes,
February 28th
  is indeed the new, correct date. Below, I'm going answer what I assume the top questions will be. If I didn't cover yours, please ask it in the comments.
Why was the release date pushed from October to February?Short answer:
I had a lot of personal issues going on, so I was unable to meet the required deadline. That's my fault, and I want to apologize to all my readers for that.
What kind of "personal issues" kept you from doing your job? Really, really long answer, with lots of TMI: 
My mother died on December 30th. I had no chance to get there in time to say goodbye; I just received a hysterical phone call my from sister saying that Mom had dropped over dead while she was putting on her makeup that morning. I went to Florida to help my sisters and my father plan the funeral (not easy under any circumstances, but especially hard over a holiday when all the area florists were closed for New Years.) My father was understandably devastated since he and my mom had been together for fifty years, so my sisters and I spent the week after the funeral going through all the necessary paperwork, returning her medical equipment, and doing other such tasks so he didn't have to. During this time, I was grieving, of course, but I wasn't devastated like my father or my sisters. I thought it was because I had been somewhat braced for my mother's death. After all, she had had major health scares in 2013 and 2014, so I had known, on an objective level, that she probably didn't have a lot of years left. However, as I later found out, I wasn't reacting with more objectivity because I had been "braced." I was just in an extended form of shock and denial.
I returned home to North Carolina in mid-January, and mere days after I got back, my dog Gypsy blew out the tendons in her back leg and needed extensive surgery. Worse, the only qualified veterinary surgeon was over two hours away (we lived in a tiny mountain town.) Thus, we began the long back-and-forth drives for her surgery and follow-up appointments. Soon after her leg surgery, Gypsy developed an ulcer in her eye that needed surgery from - you guessed it - a vet that was also over two hours away. On top of that, winter finally hit the mountains and made driving much more difficult. It was around this time that I told my husband I didn't want to wait for our house to sell before we moved back to Florida. We had already intended to rent a place in Florida in April, and with everything going on, I thought that waiting would end up being more hassle than our moving immediately.
So, we drove back and forth to the vet for rechecks on Gypsy's leg and eye, and did extensive prep work to get our own house ready to rent while it remained on the market to sell. About two weeks later, I received word from my agent that release of The Sweetest Burn had been pushed back to June 2017. I understood and agreed with all the "whys," but I admit that it was still hard because I knew how disappointed readers would be. We moved to a rental house in Florida around mid-February, and as soon as we arrived, we discovered that the washer and dryer didn't work. The air conditioning broke about a week later, and while the rental agency had everything fixed within a week or so, it was a very stressful week getting the new place set up. However, we were up and running in time for me to leave for my previously-scheduled appearance at ApollyCon the end of the February.
When I got back, I found out that Gypsy's eye still wasn't healed, so we very quickly had to find a new vet. Gypsy ended up having her second eye surgery, which also required at-home care consisting of 4 different medicated eye drops four times a day, spacing each drop at least five minutes apart (that's a total of 16 times a day my hubby and I would have to hold her down, squirt drops in her eyes, then give her the Cone of Shame. She hated it as much as we did, but the vet told us if the ulcer got infected, the infection could spread into her brain and kill her. I love Gypsy as if she were the child I never had, so I was going to do everything I could to get her well.)
The beginning of March, in between helping my husband wrestle Gypsy down for her 16 eye drops a day, I started writing Into The Fire again. Or, more accurately, I tried to. For some reason, whenever I would sit in front of my computer and attempt to write, I would end up bursting into tears. The first few times, I told myself it was an odd fluke and decided to ignore it. When it was still happening after a week, I grew worried, but I didn't tell anyone because I was determined to muscle through, or - failing that - at least "fake it until I make it." By the third week, I finally admitted to my husband what was going on. He called our family doctor, who told me that it was likely a case of depression because I hadn't fully dealt with my mother's recent death.
I didn't want it to make sense, but it did. You see, I had managed to do everything else while on an emotional version of automatic pilot, but I couldn't pull off that same feat while attempting to write. When I write, I immerse myself into my characters' thoughts and feelings, which forces me to get immersed in my own thoughts and feelings. So, when I attempted to write, everything I
really
felt came rushing to the surface. I had been telling myself that I'd been doing okay after my mother's death because I had been "braced" for her to die, but that wasn't true. I wasn't okay. In fact, I wasn't doing well at all. Instead, I was hurting and guilt-ridden because I hadn't seen her for five months before she died, and - most ridiculous of all -  I was too proud to admit that I was crushed inside, so on top of everything else, I was ashamed for not being a "tougher" person.
Once I finally admitted what I was dealing with, I called my agent and told her the book wouldn't be finished by May 1st (my rescheduled deadline.) I also started going to a therapist and took medication to help with the crying jags when they came. It ended up being a great relief to admit what I was really feeling and going through, to the point where I wasn't overwhelmed when more bad news came from the vet: Gypsy's eye ulcer still wasn't healed and she needed a third surgery, which meant the same regiment of eye drops afterward. To sum up the next couple weeks, Gypsy ended up getting a total of four surgeries to fix her eye, and I found out that a few ebook retailers had erroneously released The Sweetest Burn on its originally scheduled release date of March 29th. Worse, some readers who had gotten an early copy then uploaded it onto pirate sites, so the book was being actively stolen over fifteen months before it could be legally purchased. In an effort to stop retailers from continuing to sell it on the wrong date, my publisher took the ebook down from all retailers, but that resulted in a glitch where Amazon (who
hadn't
been selling it early) cancelled ALL preorders. As many of you know, Amazon is the largest ebook retailer by far, so this meant that over 80% of my preorders literally vanished overnight.
Doing damage control and dealing with the fallout from that kept me busy for the first week of April. The following week, I felt emotionally well enough to start writing again. For the rest of April and the first week of May, I ended up rewriting the entire beginning of Into The Fire after a friend's helpful feedback, then wrote another 100 pages. I was so relieved to finally be back into the groove; I called my agent to tell her I expected to have Into The Fire completed by the middle of June. My agent relayed this information to my editor, who agreed to rush it through production in order to ensure that it would still release at the end of October. This is why you didn't hear me say back in March or April that the book would be bumped. I really thought I could still get it done in time.
May 9th, I received a call from my dad saying that a doctor had found three blocked arteries leading into his heart. This horrified me because a piece of a blocked artery breaking loose is what caused my mother's fatal heart attack. My dad opted to go with a bypass surgery versus stents, and I left town to be with him. If you read my posts about what happened next, you'll know that my dad had serious complications after surgery and ended up staying in intensive care for over two weeks. I went back home when he was finally out of critical condition, and I attempted to get back to writing Into The Fire again. However, less than a week after he was released from the hospital, my dad had massive internal bleeding and went into arrest, so I left town to be with him again.
I knew when I left that second time that Into The Fire would have to be pushed back. So, I called my agent and told her that even if my father pulled through, I wouldn't be able to deliver the book in time. There just weren't enough writing days left. I didn't know at that point what date my publisher would reschedule the release to, which is why I didn't say anything because I wanted to tell you once I had the new release information. I ended up staying with my dad for another week as he recovered from his second life-threatening incident, and I'm happy to say that he is now in a rehab facility working on getting his strength and his mobility back.
I am now back home and working on Into The Fire again (I swear, this book title is starting to feel like a description of the past several months.) But, as I said, there's no way I can finish it in time for it to go through revisions, copyedits, galleys, and everything else that is required for it to be published in October. I am happy that my publisher managed to squeeze it into their schedule in early 2017 instead of late 2017, and I want to thank them so much for that. I also want to apologize again to my readers for the book being bumped to February, which - two thousand words later - you can see is entirely my fault. However, while I am truly sorry that you have to wait longer for the culmination of Vlad and Leila's story, I hope this very looooong explanation allows you to understand why. In one of my books, Cat says something like, "Life. You can only make plans for it, not dictate orders to it."
I made plans for 2016 that got completely derailed and upended. That's just the way it goes sometimes. As I said in my previous post, I hope that the rest of 2016 is filled with peaceful dullness, but if it isn't, I'll continue to muddle through the best that I can. In the meantime, I want to thank everyone for their patience as they wait a little longer to find out how the story ends for Vlad and Leila. I hope to have a snippet of Into The Fire up for you soon, too.
So, in closing, thanks again, sorry again, and I hope that the rest of 2016 treats all of you with happiness, blessings, and some peaceful dullness, too ;).
Hi, everyone. I have some not-so-great news about
In business-related news, I'm trying to get caught up on emails and other messages, but in the meantime, I wanted to post a quick FAQ here in case it covers one of your pending questions.
Will the Night Prince series end at Into The Fire?
Yes, Into The Fire is the final Vlad and Leila novel. I know I had said that originally about the third book, Bound By Flames, but I REALLY mean it this time.
Who will be the next character to get a novel?
Ian will be the next character to get his own book(s).
Who will be the heroine in Ian's book(s)?
I'm not saying yet. I will say that she has previously appeared before in the Night Huntress series, but that's all I'm saying, and I will neither confirm nor deny any guesses in the comment section except to say that it's NOT Justina.
Why do you say "Ian book(s)" instead of "Ian's book" or "Ian's books"?
Until I finish writing the story, I don't know if Ian will have only one book (which was my original intention for the Night Huntress series, if you can believe that), or will have two books (my original intention for the Night Prince series) or if he will end up having more books (see: both the Night Prince and the Night Huntress series.) Since I obviously fail at estimating a
correct
number of books before I start writing a story, I'm not even attempting to do that this time.
When can we expect Ian's book to come out?
This is a guess - and as I have just proved, I am bad at guessing - but I would estimate that the earliest Ian's book(s) would release is late 2017. Early 2018 is probably more realistic because I have three more books coming out before Ian would get his chance.
What about the Broken Destiny series?
Book two, The Sweetest Burn, and book three, The Brightest Embers, will release back-to-back in the summer of 2017. The Broken Destiny series will end at book three, and I can say that with confidence because I'm done writing the second book and the third book is already plotted out in detail (a miracle for me since I almost never plot out anything in detail before writing a book!)
What about Timothy, the fourth prisoner who was sent to the New South Wales penal colony with Bones, Spade and Ian? They all think Timothy's dead because they haven't heard from him in decades, but is he really dead?
Timothy is alive, and he has a very good reason for hiding from his best friends for all these years. I intend to explore that in a future book, which is why I won't say more now or it would spoiler.
Will you ever write about Katie when she is older?
[Warning:
SPOILERS AHEAD. Don't read this answer if you haven't read Up From The Grave yet!]
I would love to write about Katie when she is older because I already have very specific story ideas about her. Plus, it would be fun to showcase Cat and Bones in their most difficult role yet - as parents of a headstrong young woman ;).
Do you have any other appearances scheduled for 2015?
I only have one more appearance this year, which is 
Nola StoryCon,
the convention I'm co-hosting along with
Melissa Marr
,
Ilona Andrews,
Kelley Armstrong
and
Jennifer L. Armentrout
. Most of the events are sold out, but no tickets are required for the public signing, and there are still tickets left for the Crescent City Brunch. Click the link above to see the other 30+ bestselling authors attending Nola StoryCon and to get more info.
Hi everyone. I'm back home with good news: my father was released from the hospital on Monday (side note: best birthday present ever!) and is now in a rehab facility so he can get his mobility back. Once again, thank you all SO much for your prayers and kind words of support. This past six months has been an emotional roller coaster, which is why I'm hoping for some peaceful dullness for the second half of 2016 :).


So, once again, please excuse the delay on replies to emails/comments/social media messages, etc. Also, please excuse the rather grim tone of my posts this past 30+ days. I haven't meant to only talk about stressful, personal things, but it's been a very trying time, as I'm sure you can imagine, and I wanted to explain the reason behind my recent silences. Thank you.
I'm sorry to write that I am out of town again because my father is back in intensive care. That's the bad news, but I'm beyond glad that he's still with us because he went into arrest late Sunday night and nearly died. Right now, he is in critical but stable condition, and we are hoping and praying that he continues to improve.
#AmWriting, A Collection Of Letters To Benefit The Wayne Foundation
. Here is the premise and description for #AmWriting: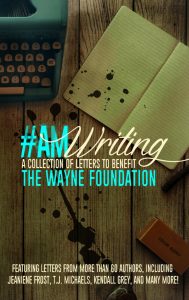 "Knowing what you know now of writing, publishing, and putting your art out into the world, if you could go back to the day you sat down to start typing in your very first manuscript, what words would you offer to yourself? Words of encouragement? Words of advice? Caution against certain pitfalls? Would you change anything about how you got to where you are today?
The publishing community is so much bigger than it was before the self-publishing boom and it continues to grow exponentially every day. Unfortunately, it doesn't come with a handbook or support group. #AmWriting is a collection of letters written by authors from all different corners of the publishing community. The letters provide words of encouragement or advice to those just starting out or those who have become discouraged in their art. At Pure Textuality PR, we believe in supporting each other as a community, and we felt this project would be a good way to bring writers together and maybe give some new artists just the right nudge to keep going.
100% of the net proceeds of #AmWriting will be donated to The Wayne Foundation, a charity dedicated to offering aid and services to young women victimized by illegal sexual exploitation and the sexual trafficking of minors. For more information about The Wayne Foundation, you can visit them on the web at http://waynefdn.org."
***
I know I SO could have used some good advice about writing, the publishing business, and more when I first started out. With that in mind, for my contribution, I listed the top seven things that I wished I'd known (and why) back when I was a newbie. I can't wait to read the other authors' contributions and hear their words of wisdom, too. If you're interested in getting some valuable advice while also benefiting an important charity, here are some order links below.
The ebook releases tomorrow
 and the print edition, I'm told, will be available at a later date.
Nook - *coming soon*
iBooks - *coming soon*
.
Thanks again to Jena at
Pure Textuality
for bringing this together and including me in the project!
Months ago, I was very flattered by the invitation to be a contributor to


So, until further notice, I'll be absent from my blog and there will be a delay responding to any emails or messages, either sent directly to me or through my social media accounts. For any urgent business matters, please contact my agent, Nancy Yost at Nancy Yost Literary Agency.

Thank you.
I wanted to let everyone know the reason for the blog silence lately. About two weeks ago, my dad was diagnosed with three blocked arteries to his heart. This was the same thing that caused my mother's fatal heart attack four months ago, so I came down to be with him for his heart surgery. His triple bypass surgery went well, however, he has had several post-operative complications. The worst one has been pneumonia, and because of that, he is now on a ventilator. My family and I are hoping that his lungs will heal with the antibiotics and other treatments he is getting, but as you can imagine, things are very touch and go right now. Any prayers or good thoughts that you can send for his recovery would be greatly appreciated.
Sorry for the blog silence lately. I went out of town last week to visit my dad, and somehow during that trip, I threw my back out. The pain had me convinced that I must have herniated, bulged, slipped, crushed or otherwise done major damage to a disc, so I dismissed my husband's assertion that I'd only pulled some muscles. That couldn't be all it was – I couldn't get out of bed without looking like an upside-down turtle, and every move I made sent pain shooting through me as if I were being stabbed!
One trip to the Emergency Room later, and my husband's diagnosis was confirmed. My discs and spine were fine, so it was just pulled muscles combined with spasms. I am now on muscle relaxers and pain killers, which allows me to move around without constantly squealing in pain (thought I was the strong, stoic type? You thought WRONG ;)) but also gives me the mental capacity of a toddler. However, when I saw my editor Tweet about this week being our 10 year anniversary working together, mental mush or no, I couldn't let the day go by without marking the occasion.
I remember exactly what I was doing ten years ago. I was working full-time in data processing for a telemarketing company, and I was starting to lose hope of ever being published because the first round of editors that my agent had sent my book to had all passed on it. We were now on the second round of editors, and it had been a couple weeks with no word from any of them, either. I had become so despondent, I no longer hit "refresh" on my inbox every ten minutes (if you're an aspiring author on submission, you know exactly how that feels.) Then, at lunch time, I saw that I had an unread email and I clicked on it. Here is what it said:
"Dear Jeanniene:
We have an offer for HALFWAY TO THE GRAVE! It's from Erika Tsang at HarperCollins / Avon Books.$20,000 each for two books. (HALFWAY & the next one.)
May I accept this offer? Please call me at [redacted] to discuss! I'm at Book Expo America (BEA) right now in Washington D.C. (I will also be checking my e-mail later today.) I'm sorry I don't have your phone number with me, but please call me ASAP."
I must have screamed when I read this. I don't remember doing that, but my boss ran into my office and said "What's wrong?" while looking around to see if the computers had blown up or something. I pointed at my email and said "Read that and tell me if it says what I think it says." Yes, I had suddenly lost all ability to comprehend the written word because it could not say that someone wanted not just one of my books, but two of them, and for more than I made in an entire year at my full-time job.
He read it, and soon he and my coworkers were all congratulating me. I called my agent and screamed something like "Yes, accept it quick before she changes her mind!" Then I called my husband. I was pretty much babbling with delirious excitement by this time, so all he heard was "two books" "published" and "40K." Very gently, he said, "Honey, I know you really want this, but we don't have 40K to pay to get your books published." To which I replied, probably still in hyper-babble, "We're not paying that, they're offering to pay ME 40K to publish my books!"
I've been with my husband for over twenty-five years, and I can only remember three times that he's been rendered speechless. This was one of them. I had to read the entire email to him twice before it sunk in. To tell you the truth, I kept reading it over and over that night myself, and it still seemed too good to be true. In fact, I was so convinced that this couldn't be happening; I wouldn't have been surprised if the next day, I heard "Sorry, Erika changed her mind and she no longer wants the books."
That didn't happen, of course. Later, I found out that Erika had made the offer before she'd even finished reading Halfway To The Grave (imagine her surprise when she eventually did get to the ending! Heh.) Erika has since been my editor for every vampire novel and novella I've published, and ten years later, I am still endlessly grateful that she took a chance on a debut paranormal romance with an unconventional ending by an unknown author who had no platform, publishing connections, blog following, or anything else to recommend her.
Once again, thank you, Erika, and happy 10th anniversary 🙂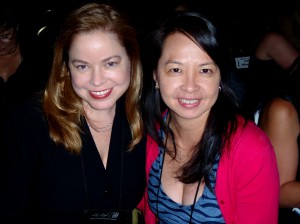 Mirrored from Frost Light.
Around the middle of January, I found out that my dog Gypsy needed double surgery: one to fix a ruptured tendon in her back leg, another to fix an ulcer in her eye. Since Gypsy is twelve, general anesthesia is risky and the recovery time for her leg was over two months with her in a cage. Before anyone says "So? She's just a dog," I love Gypsy and my other dog, Loki, as if I were blood related to them, and since Gypsy has been with me for the past twelve years, I am ridiculously attached to her. Thus, this was/is a big deal to me.
Back to the surgeries. Gypsy's leg and eye surgery went fine, so we moved out of state about two weeks afterward as planned. Two weeks after that, Gypsy's eye started to act up again. We took her to a new vet, who informed us that her eye ulcer was back and she needed another surgery. So, Gypsy had her second eye surgery, which also required at-home care consisting of 4 different medicated eye drops four times a day, spacing each drop at least five minutes apart (that's a total of 16 times a day my hubby and I would have to hold her down, squirt drops in her eyes, then keep her in the Cone of Shame so she didn't scratch her painful eye and make it worse. Gypsy was as upset about this as I was, because you can't explain to a dog that this is for their own good. Instead, she probably thought that we were only torturing her for our own inexplicable, cruel amusement.)
About two weeks later at her recheck appointment, we got more bad news from the vet: Gypsy's eye ulcer still wasn't healed and she needed a third surgery. That would also mean another two weeks of four different eye drops a day, four times a day, and if her ulcer became infected, her condition would go from bad to worse. So, eye surgery number four happened. About ten days later at her next recheck, we received more bad news: the ulcer had healed in the old spots, but
new
ulcers had cropped up. The vet surmised that Gypsy's age caused a degenerative issue where fluids in her eye weren't being dispersed as they should be. Instead, they built up until they "bubbled," causing the ulcers. The vet proposed a new, more extensive corneal procedure that would produce scar tissue on her cornea, with the hope that the scar tissues would act as a shield against this bubbling up. Then, more at-home care with the eye drops would help her eye to disperse fluids as it should naturally. But, there was a catch: because all previous procedures had failed, if this didn't work, then the only other option would be to remove Gypsy's eye entirely.
We went with the more extensive, fifth eye surgery and the 4 drops, 4x a day at-home follow up care. For the past two weeks, I have been bracing myself for the worst because, to be honest, 2016 has kinda sucked so far (my mother's unexpected passing, a book release being pushed back over a year, pre-orders getting erroneously canceled, moving issues, more business issues, family issues, this, etc.) So, I was expecting to hear that the Gypsy's eye hadn't healed and we'd need to have it removed. Aside from how upsetting this would be for me, it would be worse for Gypsy, who would have to undergo another risk with surgical anesthesia, risks of infection after the surgery, visual limitations from losing an eye, plus be in a cone for another few weeks, which she hates and the poor thing has already been in a cone for three straight months.
In fact, I had so prepared myself for bad news that yesterday, when the vet told me all of Gypsy's ulcers had finally healed, I didn't believe him. I spent the rest of the day expecting him to call and say some version of "Psyche!" Today, the relief is setting in at last, and I hope that this good news heralds a brighter 2016 to come.
In closing, Gypsy's vision is a little limited in one eye now, but she still has both of them, and we have finally been able to put away the Cone of Shame. I will spend the rest of the day enjoying that good news, and when she comes in for her usual pets this afternoon as I'm writing, it'll make me smile even more than normal :).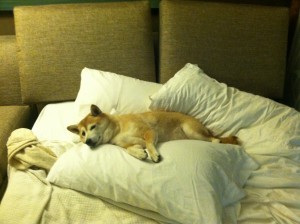 Note: This post is about personal stuff. Skip if you only want professional updates.
Sorry for not getting this post up yesterday, however, all of the winners were notified by email yesterday, so if you see your name below, check your email! :). And now, to the winners of the Thank You contest! As mentioned before, only the winners' first name and the initial of their last name will be posted to protect privacy. The winners are…
Christina R., Jennifer E., Sherry C., Samantha C., Colleen B., Julie R., Dorothy D., Robin L., Victoria K., Maria W., Jeanne D., Hephzibah R., Pamela G., Dannah M., Van P., Diana S., Karin A., Amie S., Julie S., Linda R., Candace B., Sherry S., Jamie M., Denise S., and Joella P.
Congrats, everyone! Please be sure to reply to your email to let me know which book you want and/or which format.
To everyone else, sorry you didn't win, but I will be sure to post more contests in the future :).
Mirrored from Frost Light.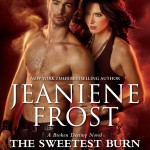 Hi folks. I know that today is April Fools and lots of people are doing gag posts, but this is not one of those. Instead, I wanted to update you on what's going on with pre-orders for The Sweetest Burn, book two in the Broken Destiny series. Some of you might have received notices from your retailer telling you that your pre-order was cancelled. Here's what happened: some retailers had the book set up all wrong in their systems. In an attempt to fix that, an update went out from my publisher to have the book's info re-keyed so everything would be correct. However, due to a glitch, The Sweetest Burn was instead pulled from all the major retailers and the pre-orders were canceled.
Now, thankfully, the pre-order links are back up on Amazon. However, they're not on B&N, Books A Million and Powells because those sites don't list pre-order links for books with release dates more than a year out, and as most of you know, the release date was pushed back to June 2017. All readers who received a cancellation from Amazon for The Sweetest Burn should get another email asking if you would like to reinstate your pre-order. As far as I know, your pre-order will NOT be reinstated automatically. You will have to authorize another pre-order, which protects readers in case they had previously pre-ordered the first time in error, or, if readers have since changed their mind about what format they want the book in (ebook, print, or audio.)
However, if your pre-order was cancelled and you don't get an email from your retailer asking if you want to re-order your pre-order (try saying that fast three times!) you can just re-order it on your own if the link is live.
I know that ordering/re-ordering is a pain in the butt, and I am sorry.  Please know that I so appreciate your patience in this midst of this. But, why express my gratitude to you with only words when I can also do it with free books? So, I'm holding a contest where I will pick 25 winners and each winner can choose one book of their choice from my backlist. Winners who live in the US can choose to receive their book in either ebook or paperback format (international winners can only receive their book in paperback due to ebook restrictions between countries.) Not sure which book you want? Check out my Reading Order to see what's available.
To enter, please follow the rules below:
1. Send an email to  jeanieneprizes AT gmail DOT com.  (obviously replace the "AT" with an "@" and the "DOT" with a "." in your email.)
2. Make sure to include your name, the email address you want to be contacted at if you win (if it's not the email you're sending your entry from) and which book from my backlist that you want.
3. You can only enter ONCE. Duplicate entries will be deleted.
4. Contest starts NOW and ends Wednesday, April 6th at 11:59pm EST. Winners will be announced the following day on my website blog.
Good luck, everyone, and thanks again!
Mirrored from Frost Light.