BOUND BY FLAMES
, Night Prince book three *throws fiery confetti*
As I mentioned in my last post, the newly-titled BOUND BY FLAMES will release on
January 26th, 2015
. I've already seen the cover and it again features model Paul Marron in all his hard-bodied glory. As usual, until everything is finalized on the cover, I'm not allowed to reveal it. I'm also not supposed to reveal the stepback (inside artwork on the first page after the cover) until everything is done with that, too. However....*wicked grin*....while I can't show you ANY part of the cover whatsoever, no one at my publisher specifically forbade me from showing ANY piece of the stepback, so I'm going to take that as tacit consent ;).
That being said, here is absolutely NOT the entire stepback art (don't be mad, Avon, I couldn't resist!)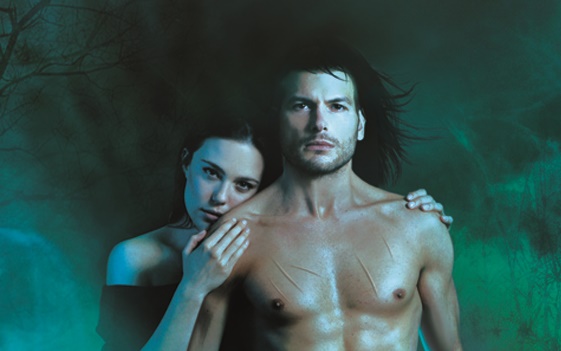 Remember, if you're reposting this pic on your blog (and feel free to; I loved it so much I didn't even wait for permission) this
isn't
part of the cover. It's only a piece of the stepback. As for the actual cover, true to previous Night Prince ones, you'll see just Vlad on it and he'll be showing a lot of skin. As soon I get the official go-ahead from my publisher, I'll release that. Sorry for the wait, but I'm probably in enough trouble as it is, heh.
That's all from me. Happy Wednesday, everyone!
Thanks for all your music recommendations on my previous post! I'm burning up my iTunes account making a new playlist as we speak. Now, to the subject line of this post. Yes, the next Vlad and Leila novel finally has a title! For anyone worried that it contains the word "thrice," never fear. We didn't want that any more than you did ;). Without further ado, I give you:
Hi, all, got some news for you: Night Prince #3, the still-untitled third novel in Vlad and Leila's story, has an official release date! It's coming out January 26th, 2015. Yes, nine and a half more months from now, but I hope you'll think it's worth the wait once it's finally here. As soon as I have a title, back cover description and/or pre-order links, I'll list those, too, so stay tuned.
Speaking of Night Prince 3, I'm doing my usual shout-out for song recommendations. As many of you know, I write each book to its own "playlist," but right now, I'm writing NP3 while listening to TWICE TEMPTED's playlist because I haven't made a new one yet. Many of your previous recommendations have ended up in my playlists, so can you help me out again? I mostly like alternative and rock, with a little pop, rap and retro, too. To give you a more specific idea, here's the playlist I listened to while writing UP FROM THE GRAVE (meant to post this closer to the book's release, so my apologies for the delay.) Usual disclaimer: There's no special meaning for the book in these songs and music tastes are subjective, so if you don't like the music I like, no problem. Just please don't tell me that I shouldn't like it, because if it's listed, I do, thus no arguing on your part will change my mind :).
Layout is Band name: songs (if more than one from the same band). Bands are in alphabetical order, not in order of preference or the order that I listened to them.
Apocalyptica: Not Strong Enough.
Band of Horses: Is There A Ghost, The Funeral.
David Crowder Band: Come Find Me, Sometimes.
David Guetta / Sia: She Wolf
Imagine Dragons: Radioactive, Tiptoe, It's Time, Demons, Hear Me, Every Night, Bleeding Out.
The Killers: Miss Atomic Bomb
Lifehouse: Gotta Be Tonight, Between The Raindrops, Only You're The One, Where I Come From, Always Somewhere Close, Had Enough, Smoke and Mirrors, By Your Side, All That I'm Asking For, Crash and Burn, Don't Wake Me When It's Over.
Matt Maher: Alive Again.
Mumford and Sons: Babel, I Will Wait.
The National: Fake Empire, Bloodbuzz Ohio, Demons, Sea of Love, Graceless.
One Republic: All We Are, Feel Again.
The Script /  Will.i.am: Hall of Fame.
Shinedown: Unity, I'm Not Alright, Miracle, For My Sake, Through the Ghost.
Skylar Grey: Coming Home, part 2.
Snow Patrol: In The End.
Within Temptation: The Howling, Frozen, All I Need, Stand My Ground, What Have You Done, Angels, Memories.
Mirrored from Frost Light.
*blows cobwebs off blog* Hi! The reason for the long gap between posts can be summed up in one word: TAXES. It took a while, but now I'm all done with the pre-prep except for some final totaling. Then I'll send the whole batch off to my accountant, who will tell me what the final damage is. Wish me luck ;-).
In the meantime, I wanted to update everyone on some frequent questions I've been asked. Some are new, some I've answered before, but all will hopefully be informative.
Question: When is the next Vlad and Leila novel?
Answer: Night Prince #3 will release at the end of this year/beginning of next. I don't have a specific date yet because that's something my publisher determines. It's also still untitled at the moment. I've sent over a dozen title suggestions to my editor, and she's waiting to see if Marketing likes any of them. Yes, they have final approval over titles, in case you were wondering. As soon as I have a release date, title and/or preorder links, I'll post them.
Question: Do you have any more appearances this year?
Answer: I just found out that I'm going to BEA (Book Expo America) at the end of May! BEA is from Thursday, May 29th through Saturday, May 31st at the Javitz Center in New York, NY. I don't have my schedule yet, but as soon as I do, I'll post it. I do know that I'll be signing Arcs of THE BEAUTIFUL ASHES while I'm there, so if you're attending, you may be able to check out my new series months before the book releases.
From May 13th through May 18th, I'll be in New Orleans, LA for the RT (Romantic Times) convention. I have a full schedule for RT, so if you're attending, you'll have plenty of chances to see me. If you're not attending but you're in the New Orleans area, the Giant Book Fair on Saturday is open to the public. Hundreds of authors will be there, so check it out if you can!
RT Schedule:
Tuesday, May 13: 8:15pm to 10:00pm: Never Have I Ever…New Adult Pajama Party: College settings are hotter than ever right now and whether you're going back or forward in time, or to a completely different reality, tonight everyone will be living it up on campus. Come sporting your college team T-shirt and some comfy pajama pants. Share a table with your favorite NA author, play college-themed games, eat your way to the "freshman 15″ with our junk-food feast, and win prizes. All participants receive a goody bag and much more. Location: 2nd Floor Room: Gallery 4
Wednesday, May 14: 1:15pm to 2:15pm: PARANORMAL: Strange Worlds, Strong Wills: A place filled with vampires, shapeshifters, demons and magic is exciting, but are the characters living in there up for challenge? Join bestselling authors as they discuss how to craft characters – human or otherwise – that are ready, willing and able to take on the fantastic worlds they live in. Moderator: Jeaniene FrostPanelist(s): Ilona Andrews (aka Ilona and Gordon Andrews) Charlaine Harris Marjorie M. Liu. Location: 2nd Floor Room: Studio 2
Wednesday, May 14: 3:45pm to 4:45pm: Fantasy Lovers. What makes urban fantasy and paranormal romance characters so enticing? Why do our dragons and vampires and weres have so much sex appeal for our readers? Join urban fantasy and paranormal romance authors in exploring the realm of supernatural lovers and otherworldly passion. Host(s): Lara Adrian Alyssa Day (Lucy Connors) Jeaniene Frost Yasmine Galenorn Chloe Neill . Location: 2nd Floor Room: Studio 9
Thursday, May 15: 11:15am to 12:15pm:  PARANORMAL: HEA The Paranormal Way: Boy Meets Girl has transformed into Creature Meets Girl. Or Boy Meets Creature. From that first look all the way to the final kiss, supernatural couples are lighting up the page. Acclaimed authors discuss the challenges – and perks – of getting to that Happily Ever After when relationships navigate fangs, fur, angel wings or dirigibles along the way. Moderator: Jeaniene Frost Panelists: Meljean Brook Kresley Cole Nalini Singh. Location: 2nd Floor Room: Studio 2
Thursday, May 15: 4:00pm to 5:00pm: NA: What's Next in New Adult? Is NA more than just angst romance? What's next in New Adult? Romantic suspense? Thriller? Paranormal? Dystopian? Find out by agents, editors, and authors who are branching out in New Adult. Moderator: Jennifer L. Armentrout (aka J. Lynn)Panelist(s): Amanda Bergeron (Harper Collins, Editor) Jeaniene Frost Angela James (Carina Press, Editorial Director) Kevan Lyon (Marsal Lyon Literary Agency, Agent) Tessa Woodward (Avon Books/HarperCollins, Editor). Location: 2nd Floor Room: Studio 2
Friday, May 16: 6:00pm to 7:45pm:  Avon's Krewe of Muses: Free food, free drinks and free signed books, all hosted by Avon.  Location: 3rd Floor Room: Acadia
Saturday, May 17: 10:45 – 2:00pm: Giant Book Fair. Open to the public.
Saturday, May 17: 6:15 – 8:00pm: FAN-tastic Day Party. Meet a revolving door of hundreds of authors as they make appearances every 30 minutes in this high-energy event. Be one of the first 500 attendees and you'll receive a goody bag filled with free books and promotional items.
Now, back to questions.
Question: Will you ever write an Ian book?
Answer: I have a partial storyline and I already know who his heroine would be (no, I'm not telling and I'm not replying to any guesses, either ;)) but unless/until I work everyone out in my head, I'm not promising a book on him. I will say that the idea for an Ian book went from a "no" to a "maybe" to where it is now: a "probably." So Ian fans, you'll be gratified to hear that he's been pestering me with bits of his story, which is how I determine who gets a novel, by the way. If Ian keeps it up, you'll eventually get the answer you've been waiting for *wink*.
Question: Are you really done with the Cat and Bones series?
Answer: Yes. See the reason why here.
Question: What's coming up next, then?
Answer: THE BEAUTIFUL ASHES, book one in the new Broken Destiny series, releases the end of August. Details, description and more here. 
Question: Why don't you write faster?
Answer: In all honesty, I wish I did. I have SO many story ideas that I'd like to explore, but it seems that my brain maxes out at two books a year. If it ever speeds up, I'll be the first to celebrate.
Question: What's the last book you read and enjoyed?
Answer: BURN FOR ME by Ilona Andrews. It doesn't release until October, but because Ilona is my bff, I got an early look. It's fabulous, peeps. I'll be sure to mention it again closer to its release date.
Question: Why aren't your novellas available in audio?
Answer: More will be! I'm pleased to announce that RECKONING, HAPPILY NEVER AFTER and DEVIL TO PAY will release in audio on June 24th. Tavia Gilbert will again be the narrator. Check your favorite audio retailer to preorder.
Question: Why don't you stop blogging and get back to work already?
Answer: I'm doing that now

Mirrored from Frost Light.


Emma Toole, Jenny McJannet, Brooke Propson, Paula Currier, Barbara Elness and Erin Teuton.

Congrats, all! Winning notifications have been sent to your emails, so if you see your name there, check your inbox. If you don't see your name there, sorry, but I'll have more contests in the future. Plus, soon I'll post some scene snippets from my upcoming New Adult novel, THE BEAUTIFUL ASHES, so you can get a glimpse at the new paranormal world I've been playing in :).

Hope the week has been treating you well so far!
Sorry for being a day late posting this. The contest for a signed copy of UP FROM THE GRAVE ended Monday night, and wow, almost seven hundred of you entered! Wish I could send a book to all of you, but that isn't possible. I did have an extra copy, so there are a total of six winners instead of five and the winners are...
here
to get all the details, but hurry. Contest ends Monday night.
A little over two weeks ago, I finished writing THE BEAUTIFUL ASHES (what's that, you say? Go
here
for all the details!) Since then, I've been trying to get caught up on business things while hoping, as I always do, that the book didn't suck. Even after finishing a dozen novels, I still am not a good judge of my own work. All I know when I finish a novel is that
I
love the story and characters, but that doesn't mean anyone else will :). It's why I usually get at least one critique before I even send a completed manuscript to my editor. Preferably two, if my critique partners aren't buried under their own deadlines. I had a full critique and two partials on THE BEAUTIFUL ASHES before my editor saw the final version, so for the past couple weeks, I've been nervously hoping that I ironed out the worst of the kinks in my pre-editorial-note revisions.
Yesterday, I got the much-anticipated email from my editor telling me that she LOVED the book. Cue relieved happy dancing! Revisions arrive on Monday, so I'll be back to work on it then. Once those are done,  I can finally start to post excerpts online. I've been holding off because I wasn't sure what scenes would stay or go, but after revisions are completed, I'll know, so stay tuned! I can't wait to share Ivy and Adrian with you :).
Did you see that I'm running a contest to give away 5 signed copies of UP FROM THE GRAVE? No? Then go
here
! ) so not much going on for me aside from work. In lieu of interesting chatter, I'm offering a giveaway.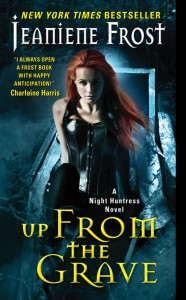 Who wants a signed copy of UP FROM THE GRAVE, the final Cat and Bones novel? I have five copies up for grabs. If you want a chance to win one, follow the rules below:
1. Send an email to  jeanieneprizes AT gmail DOT com.  (obviously replace the "AT" with an "@" and the "DOT" with a "." in your email.)2. Make sure to include your name and the email address you want to be contacted at if you win, if it's not the email you're sending your entry from.3. You can only enter ONCE. Duplicate entries will be deleted.4. Due to adult content, you must be 18 years of age old or older, and/or you have the consent of your parent/guardian.
Contest opens today and 
ends on Monday, March 10th at 11:59pm EST
. Winners will be contacted by email and announced on my blog. 
International entries are welcome.
Good luck!
Hi, all. I'm still in catch-up mode, trying to take care of everything I neglected while finishing THE BEAUTIFUL ASHES (did you see the cover? It's
Tuesday night, I finished writing THE BEAUTIFUL ASHES, book one in the new Broken Destiny series. Now, I'm excited to finally share the cover with you, so here it is!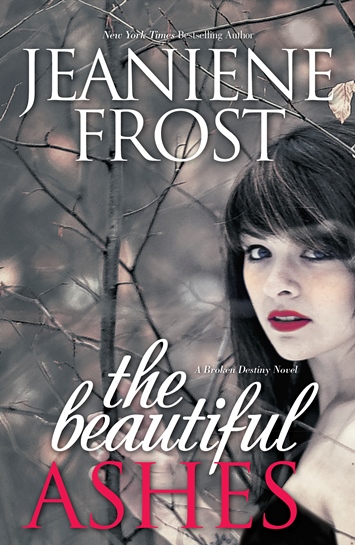 In a world of shadows, anything is possible. Except escaping your fate.
Ever since she was a child, Ivy has been gripped by visions of strange realms just beyond her own. But when her sister goes missing, Ivy discovers the truth is far worse—her hallucinations are real, and her sister is trapped in a parallel realm. The one person who believes her is the dangerously attractive guy who's bound by an ancient legacy to betray her.
Adrian might have turned his back on those who raised him, but that doesn't mean he can change his fate…no matter how strong a pull he feels toward Ivy. Together they search for the powerful relic that can save her sister, but Adrian knows what Ivy doesn't: that every step brings Ivy closer to the truth about her own destiny, and a war that could doom the world. Sooner or later, it will be Ivy on one side, Adrian on the other, and nothing but ashes in between…
THE BEAUTIFUL ASHES releases on August 26th in paperback, ebook and audiobook. If you're interested, here are some preorder links: Amazon, BAM, Powells, B&N.
I love the color contrasts in the cover because there are so many character and story-line contrasts in the novel, not to mention the bleak, icy background is reminiscent of the realms that Ivy will have to explore. And since you don't get any visuals for Adrian on the cover, allow me to fill in the blanks :). In my mind, Adrian is a blend of Alex Pettyfer and Chris Hemsworth: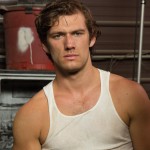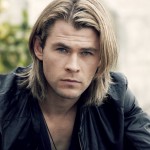 At 23, Alex Pettyfer is the same age that my hero Adrian looks to be (yes, I'm totally dropping hints that my heroine doesn't know yet!) while at 30, the luscious Mr. Hemsworth is a little older, so mentally shave a few years off him in the Alex/Chris blend that is Adrian. Ivy is twenty-one, and in in my mind, she's a blend of the cover model above plus actress Pheobe Tonkin (better known as Hayley in The Originals)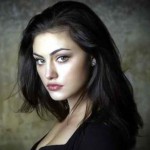 As I've mentioned before, The Beautiful Ashes is a NA, or New Adult, novel. New Adult is a fairly new market designation and I've seen some readers confuse it with YA (Young Adult), so let me explain, as best as I can, what it is. For starters, it's not YA. That is a market designation for novels with at least one protagonist aged 14-17*. In fact, when I first thought up the story concept for THE BEAUTIFUL ASHES back in 2007, I was told I'd have a problem because at 20 (or 21, as I see her now) my heroine was too old for YA, yet too young for the adult market. I ran into this same issue back when I was looking for a home for HALFWAY TO THE GRAVE, by the way. Until recently, the NA market didn't exist, thus the 18-23* age range was almost a dead zone for protagonists in genre fiction. I never understood why. In my opinion, very pivotal things happen within those years. For example, between 18 and 23, I got my first full-time job, got married, got my own place, experienced my first loss when a dear friend died, had a traumatic family event with my grandmother's massive stroke and subsequent paralysis, got separated from my husband, got back together with him, got fired, found a new job, made new friends, lost touch with others, traveled and found my faith. In short, I discovered who I was and what mattered to me enough to fight for, while also letting go of the things that really didn't matter.
In THE BEAUTIFUL ASHES, my heroine Ivy discovers those things as well, all against a backdrop of paranormal elements that she didn't know existed. The hero, Adrian, has a dark, twisted past and he's lived in these paranormal elements all his life, but while he thinks he's learned everything, he's in for more than a few surprises. I so loved writing Ivy and Adrian's story. If you've enjoyed my other novels, I hope you'll check it out once it's available. Until then, I'll be posting snippets here and there so you can get a glimpse of the characters, the world, and their romance (you didn't think I'd leave that out, did you? :))
*I know there are exceptions in these age ranges, but I'm speaking in general terms because this post is long enough as it is :).
Mirrored from Frost Light.
ETA on 2-14-14: I'm not coming! So sorry, all, but my area is still buried under a lot of snow. I will miss seeing everyone in person, but I'm sending signed book plates to Turn The Page so you can still get a signed copy of my books there. Also, my publisher is trying to online-chat me in for the AM Livestream event with authors Nora Roberts, Sylvia Day, Jaci Burton, Stephanie Draven, Pamela Palmer and more. You can tune in at 11:15 a.m. ET Saturday (Feb. 15) at www.avonromancelive.com or www.vivolive.com/avon-books/turn-the-page to listen/watch the chat.
***
Earlier post about why I'm not able to make the signing:
Like millions of other Americans, my area got whacked by Winter Storm Pax last night. As of writing this post, the snow is up to my knees in places (I know this because my dogs, oddly enough, still want to go outside to do their business!) and my neighborhood has yet to be plowed. This doesn't surprise me because I live in a little town way up in the NC mountains, where our main roads would be kindly be referred to as "secondary" roads to everyone else, so it's questionable if the plows will get to my neighborhood today at all.
Which brings me to the point of this post. Because of the snow dumped on us last night – and it's still snowing now – I don't know if I'll be able to make the Boonsboro, MD signing at Turn The Page on Saturday morning. I'm hours from the closest airport (not kidding when I say I live way up there in the mountains!) and as of now, I'm snowed into my neighborhood. I'm crossing my fingers that the weather clears enough for the plows to clear out both my neighborhood and the roads leading to the signing or the airport. To make the signing Saturday morning, I'd have to fly out or drive out tomorrow by noon. I have a rental car and a plane ticket standing by, but I'm in wait-and-see mode right now.
I'll update this post today/tomorrow to let you know what's going on. In the meantime, wherever you are, stay safe! It doesn't look like Winter Storm Pax is done with us yet

.
Mirrored from Frost Light.
My blog's been silent because I've been traveling to celebrate Up From The Grave's release. While I've been busy, looks like readers have been busy, too :). Up From The Grave hit a number of bestseller lists in its first week out, such as:
#2 on the New York Times mass market, #4 on the New York Times ebook, #4 on the New York Times combined ebook/print, #10 on the USA Today, #3 on the Southern Independent Booksellers, #25 on the ABA Indiebound, #7 on the Wall Street Journal ebook fiction, #10 on the Wall Street Journal combined fiction, #14 on Publishers Weekly and #36 on Amazon ebook general.
I am so awed by the above, I have no words. The best I can come up with is thank you, and it doesn't even begin to cover it.

I better not be at a loss for words tonight, though, because I'm doing a live video chat with Literary Escapism. If you weren't able to come to one of the signings because you didn't live nearby, here's the internet to the rescue! The event starts at 8pm Eastern time and ends at 9pm. Details are here or click the picture to the left. Ask me whatever's on your mind, be it about characters, plots, paranormal elements or publishing in general.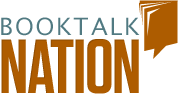 If you can't make this event but you still want to chat, never fear! I'm doing another live phone-in chat with bestselling urban fantasy author Kim Harrison this Thursday, hosted by Book Talk Nation. The event starts at 7:00pm Eastern time and ends at 7:45. Details are here or click the picture on the left. I'll post another reminder about the chat on Thursday, if you're forgetful like I am. *wink*
As for the signings I attended last week, another huge thank-you to everyone who came out! Some of the cities were snowy, some were icy, some were a mix of both, but all were coooold. You were hearty souls to venture out in that! My tour partner Pamela Palmer and I had such a good time chatting with everyone. In case you're not familiar, we treat signings like a panel: We each talk a little about our books, then take questions from the audience. The reason we do this is because we have a much better time getting to talk to you instead of just reading excerpt from our books and then signing the copies you bring us. I hope if you came out that you had a good time because Pam and I sure did :). Here are some pictures from a few of the events. As a reminder, I still have one more tour stop this month. It's on February 15th atTurn The Page book store in Boonsboro, MD at 12pm. Group author signing including Nora Roberts/J.D. Robb, Sylvia Day, Jaci Burton, Jeaniene Frost, Pamela Palmer, Stephanie Draven, and more. For details about this event, please go here.
Now, back to writing! I'm thisclose to finishing The Beautiful Ashes.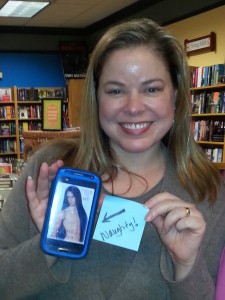 Mirrored from Frost Light.
Whether you read in paper, ebook, or audio, Cat and Bones's final adventure in Up From The Grave is now available. If you like to "try before you buy" the first 20% is available to read here. If you want a signed copy and you have a BooksAMillion near you, you're in luck because I signed their entire stock. No BooksAMillion nearby? I'll be on the road as of tomorrow, visiting several book stores and signing copies. Some of those stores will ship orders nationwide, but if you're in any of these cities, I hope you can come out! Here's where I'll be, and for every store except Malaprops, author Pamela Palmer will be my tour partner as she celebrates the release of Wulfe Untamed.
January 29th Malaprops Book Store in Asheville, NC at 7pm
January 30th: Barnes and Noble in Cary, NC at 7pm
January 31st: Laurelwood Books in Memphis, TN at 6:30pm
February 1st: Joseph Beth Book in Lexington, KY at 7pm
February 2nd: Books and Co. in Dayton, OH at 2pm
February 4th: Barnes and Noble in Homestead, PA at 7pm
February 15th: Turn The Page book store in Boonsboro, MD at 12pm. Group author signing includes Nora Roberts/J.D. Robb, Sylvia Day, Jaci Burton, Jeaniene Frost, Pamela Palmer, Stephanie Draven, and more.
Thanks again to all the readers who've followed Cat and Bones from their first meeting all the way to their final goodbye in Up From The Grave. I hope you enjoyed your journey with them as much as I enjoyed writing about them :).
Mirrored from Frost Light.